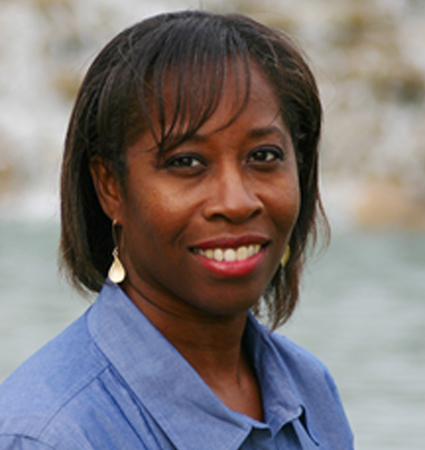 With over 20 years of service in the housing industry, Monica Washington possesses a wide range of experience in the affordable housing arena. As a Director for Edgewater, Monica assists clients with acquisition, financing, construction, and management of multifamily housing using federal and state affordable programs. While at Edgewater Group, LLC, the company has worked with multifamily owners and developers to access the $5 billion in weatherization funds available for income eligible single family and multifamily properties through the American Recovery and Reinvestment Act of 2009.
Prior to joining Edgewater, Monica served as a consultant in the multifamily housing industry. In that capacity, Monica accessed funding and administered a variety of state and federal housing grants including the HOME Investment Partnerships (HOME) Program, Low Income Housing Tax Credit, Housing Trust Fund, and Texas Department of Health and Human Services. In addition, Monica packaged responses to real estate related requests for proposals (RFPs); solicited social service providers; facilitated tenant meetings; and conducted homebuyer workshops. Further, she completed over 100 market analyses, feasibility studies, and needs assessments for affordable housing developments throughout the country. Clients have included for-profit developers, non-profit agencies, municipalities and other housing professionals.
Prior to becoming a consultant, Monica served for six years at the Texas Department of Housing and Community Affairs (TDHCA) providing technical assistance and monitoring of the federally funded HOME Program. As a Regional Coordinator, Monica advised local elected officials, community leaders and community representatives on housing development planning and program initiatives. In addition, Monica was responsible for managing the application and implementation process for multifamily developments under the HOME Program. She also assisted contractors in establishing financial systems; developed training modules; conducted workshops/training seminars; and negotiated with private developers and lenders to create partnerships in the use of federal and state funds. In 1997, while at TDHCA, Monica was selected as the Employee of the Year for the Housing Programs Division.
Professional License & Affiliations