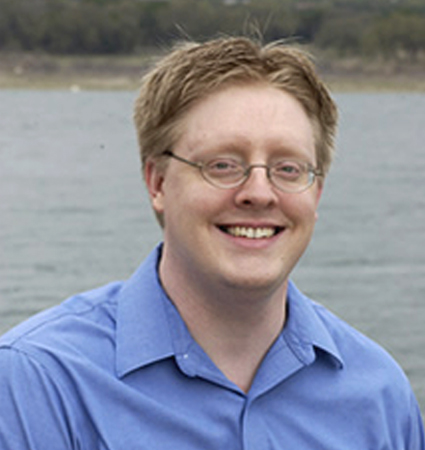 An experienced professional in public and private lending, syndication and development of affordable housing since 1988, George Schmidt provides Edgewater with a wide array of financial, technical and organizational expertise. Since joining Edgewater in 2003, his financial analysis and real estate due diligence enabled Edgewater to complete the acquisition, preservation and/or brokerage of nearly $70M in 1,400 affordable housing units across four states. George's knowledge and understanding of real estate finance is critical to Edgewater's current mission of helping affordable rental housing owners nationwide utilize Weatherization funding available through the American Reinvestment and Recovery Act.
Before joining Edgewater, George served as Vice President of Development Finance for The Siegel Group in Austin, Texas where he provided multifamily housing development and financial advisory services to clients. During his tenure he assisted in filing applications for Low Income Housing Tax Credit (LIHTC) and Private Activity Bond financing. George also prepared financial forecasting models to determine optimal financing structures for both single and multi-family affordable housing developments.
Prior to joining The Siegel Group, George was Acquisitions Director for the Texas Housing Finance Corporation (THFC), a nonprofit LIHTC syndicator in Austin. In that position he acquired, negotiated, underwrote, supervised or closed 19 LIHTC partnership investments in Texas and New Mexico. These funding sources provided more than $59M in equity for 2,300 new and rehabilitated apartment units. He also created and managed a $260,000 predevelopment loan program utilizing Texas Housing Trust Funds.
Before joining THFC, George served as Finance Director for the Affordable Housing Fund in Dayton, Ohio, where he managed all corporate financial matters and the investment of a local Housing Trust Fund. In this position he managed, negotiated, and underwrote over 60 agreements providing $8M in gap financing for over 2,000 units of housing. George also provided neighborhood development organizations with technical assistance in the areas of financial planning, real estate development, and strategic community redevelopment planning.
George is a native of Ohio and was educated in Dayton. His degrees in finance and business administration include extensive coursework in accounting, real estate property management, and mathematical modeling. Over the years George has provided his services and expertise in technical spreadsheet design for a number of clients including the Virginia Community Development Corporation and the City of Riverside in Ohio.
Professional License & Affiliations